Historical WhaleBack Cottage in Olde Ramsgate, was built around 1915 and was the first holiday cottage built in Ramsgate, hence the superb position. This quaint rock cottage on the sea's edge overlooks "Little Billy Bay" and its lagoon. Numerous changes were made over the years to make it more comfortable for holidays, and the cottage now includes a large awning over a portion of the pool deck for outdoor comfort. The Cottage is named after a huge rock situated in the sea directly in front of it called "whaleback" – a favourite low tide fishing spot amongst locals. An interesting historical fact is that "Cry The Beloved Country" was written here by Alan Paton in 1946 and the cottage was visited by Kingsley Holgate on his "outside edge of Africa" expedition.
The cottage is on the sea & beachfront in Ramsgate, with superb views of the sea, beach and indigenous bush. It offers fully equipped and serviced accommodation in an excellent beachfront position in the village. Enjoy our secure environment, scenic walks, two safe beaches, two lagoons, ski boat launch, beach pool, your choice of popular restaurants, and two pubs, all within two to five minutes' walk!
The cottage consists of an entrance hall, six bedrooms, three with queen beds, two with double beds and one with three singles.
Two full bathrooms, one with bath and shower and one with bath, plus one extra separate toilet (three in total). Ceiling fans are provided in the three main bedrooms. Kitchen, dining room and large lounge. The kitchen is fully equipped including two large fridges, dishwasher, large microwave, under-counter oven, hob & extractor and vacuum cleaner. The undercover patio with a braai area leads onto the gated pool-deck. Two safes are provided and two undercover carports are provided.
Items to bring to make your stay more comfortable include your beach towels, and consumables like toiletries, toilet rolls, charcoal, and foodstuffs.
DOREEN, our housekeeper, sometimes does personal laundry for guests in her free time. This is not part of her daily servicing, if you require this service please discuss fees with Doreen.
Whaleback is Pet friendly, large and small breeds are welcome by arrangement.
On the Beach
Excellent sea views
Fully equipped kitchen
Undercover patio
Private swimming pool
Gas & charcoal Braai
TV, DVD & DSTV connection
2 lock up garages
Security system & safe
Serviced daily *except Sundays
"Great site, great view, great service. A piece of heaven."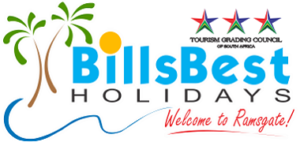 Rates & Contact | Directions & Keys
WhaleBack Cottage
Sleeps 13 (5 couples & 3 singles) self catering – Pet friendly, large & small pets welcome by arrangement
Address: LOT 994 Milton Road, Ramsgate, South Coast, KwaZulu-Natal, South Africa
Tel: 039 314 4837
Cell: 082 451 6102
GPS Co-ordinates:
30° 53'55,60″S – y 30° 20'86,20″E – x